FC Cincinnati to partner with Mercy Health in huge sponsorship deal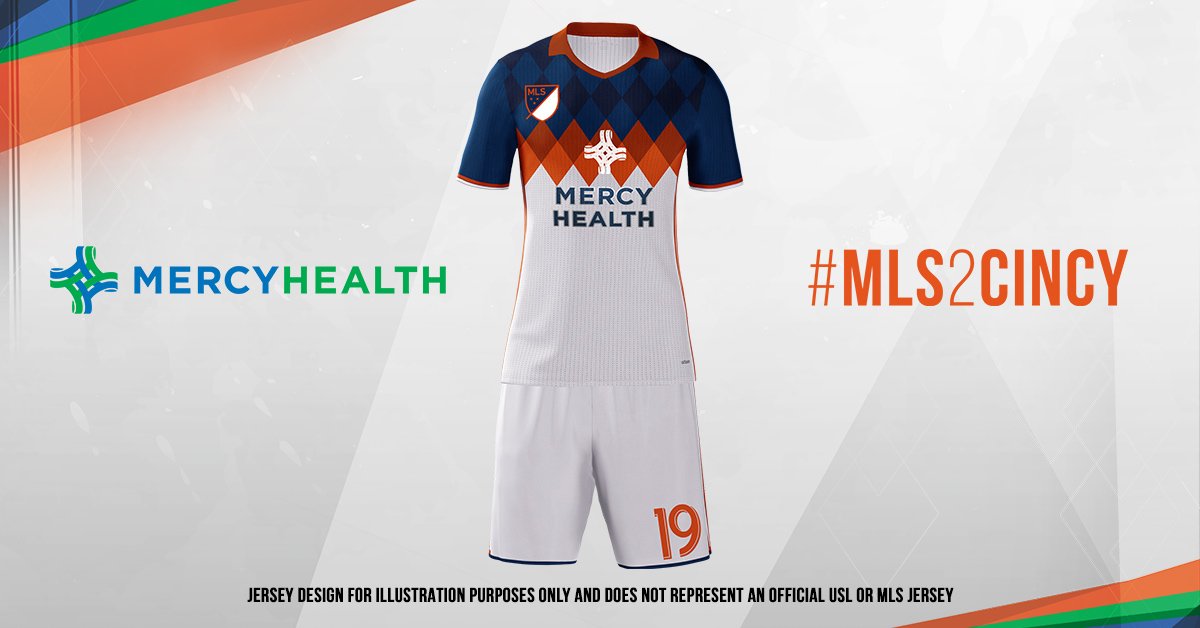 The good news just keeps rolling in for FC Cincinnati.
Last week news broke that there is a growing potential for a stadium to be built on the Cincinnati side of the Ohio River (Oakley) in what might be a huge victory for the "Build It Here" crowd and is a fantastic leap in helping to solidify the MLS expansion bid.
Today, FCC did it again. In a press conference on Monday morning with club President Jeff Berding and Mercy Health officials, it was announced that Mercy Health would be teaming up with FC Cincinnati in a lucrative sponsorship deal that is sure to send a message to the wandering eyes of the MLS leadership.
Specifics as far as the exact dollar amount the sponsorship is worth weren't disclosed at the time of the announcement, but it is said to be one of the biggest in all of American soccer and rivals Atlanta United's massive deal with American Family Insurance. Deals like this can only help FCC in all aspects of their game moving forward.
The club has already shown their desire to spend after picking up Israeli national team defender Dekel Keinan and now that this deal is finalized they definitely won't stop there. Berding and the Mercy Health representatives expressed their desire to continue to grow soccer in Cincinnati and the surrounding communities, as well as a commitment to the development of the youth programs.
On top of all that, the wall behind the podium featured a mock-up design of a potential new FC Cincinnati kit which features the Mercy Health logo in the middle and looks a far cry from the 3-tone orange, blue, and white kits the club currently dons on game day.
Only time will tell what FC Cincinnati's fate will be, but with the first round of expansion announcements coming in mid-December, it seems like everything is falling in to place at just the right time.